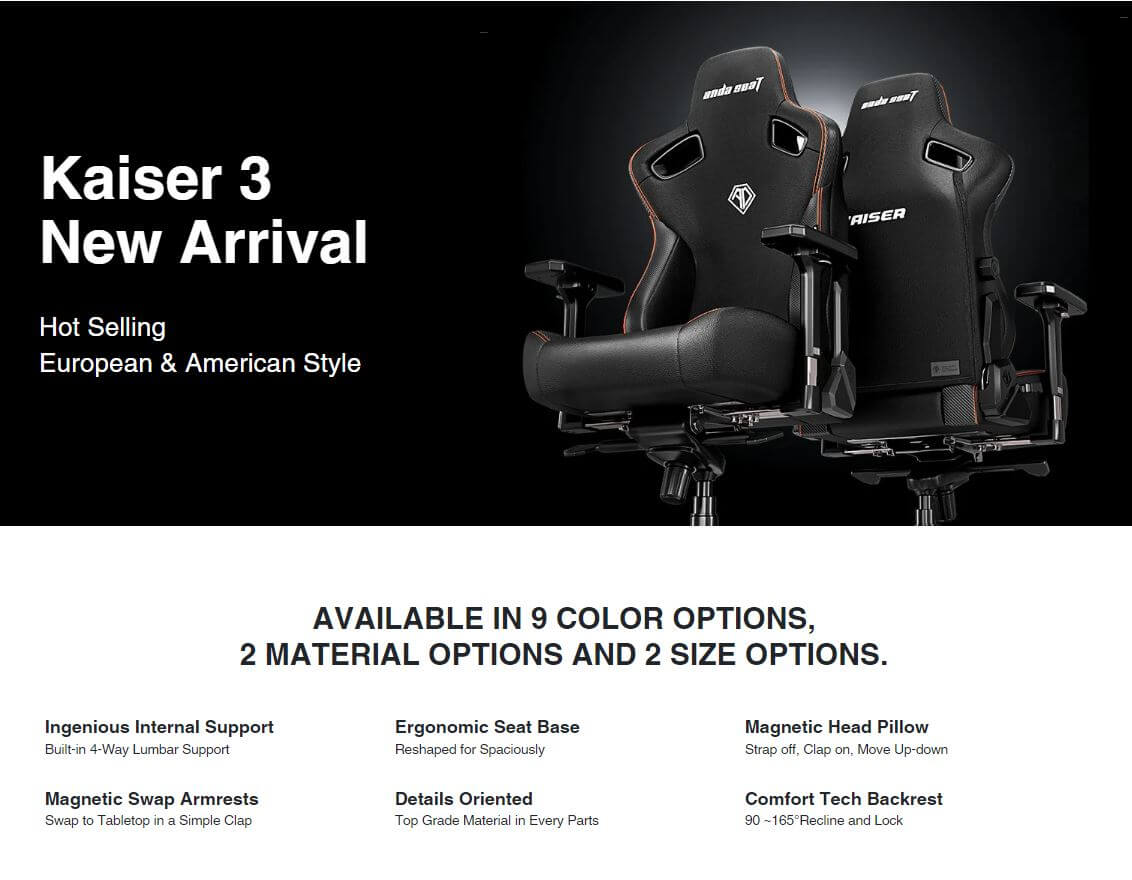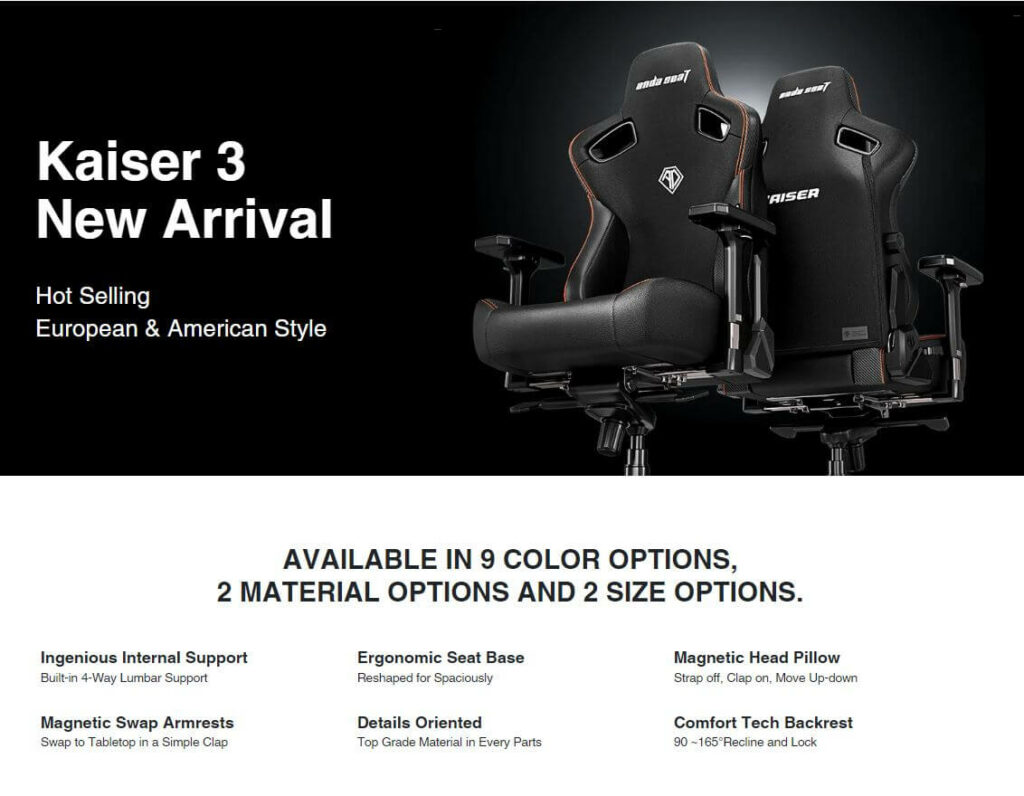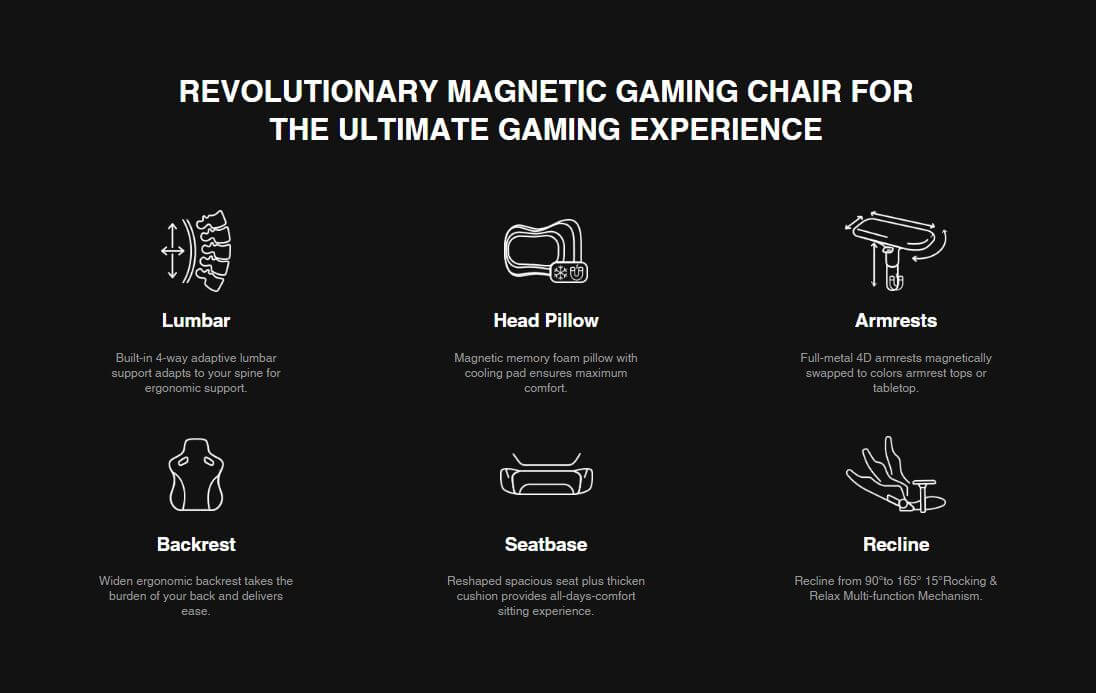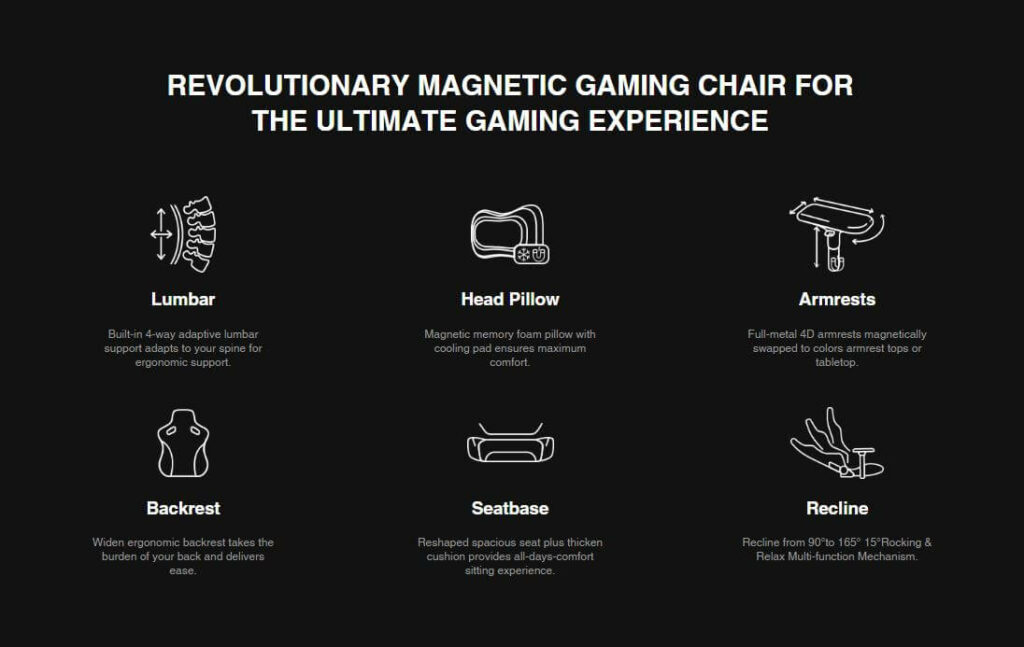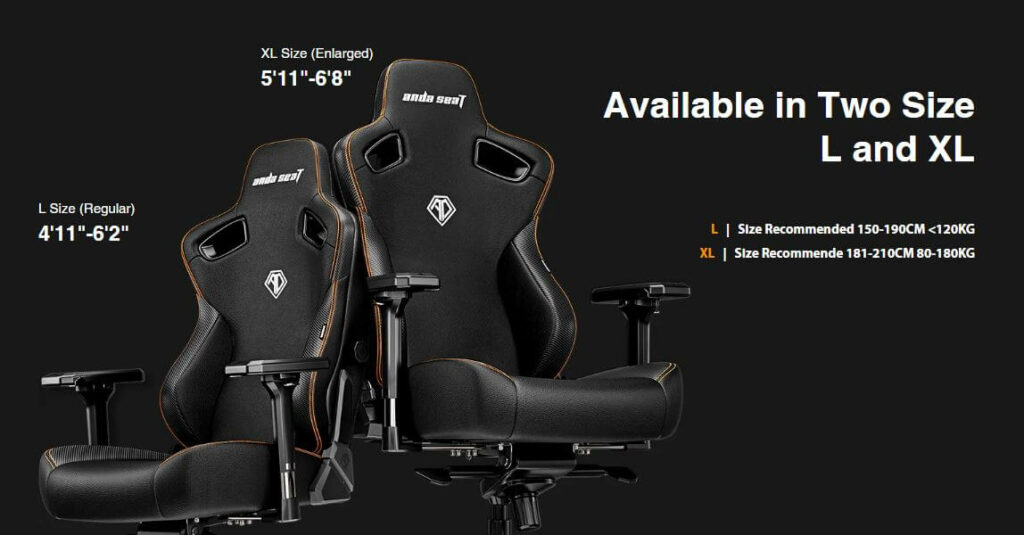 4-Way Adaptive Lumbar Support
Precious internal lumbar support system, it moves up and down and in and out, controlled by knobs on both sides.
MagSwap™ Technology Evolved
Comfortable armrest tops, magnetically snap on and align quick to change to colors tops.
Magnetic Memory Foam Head Pillow
Super soft strap-free head pillow that attached to the seat magnetically.
Adjust it to your preferred position effortlessly.
MagClap Easy Assembling System
Kaiser has a special modular magclap design, and one person can easily complete the whole assembly process.
More Spacious High Elastic Seat
65kg/m Re-Dense Moulded Foam,
a perfect combination of strength and resilience.
Comfort Tech Backrest
90-165°Backrest Recline
15°Rocking Angle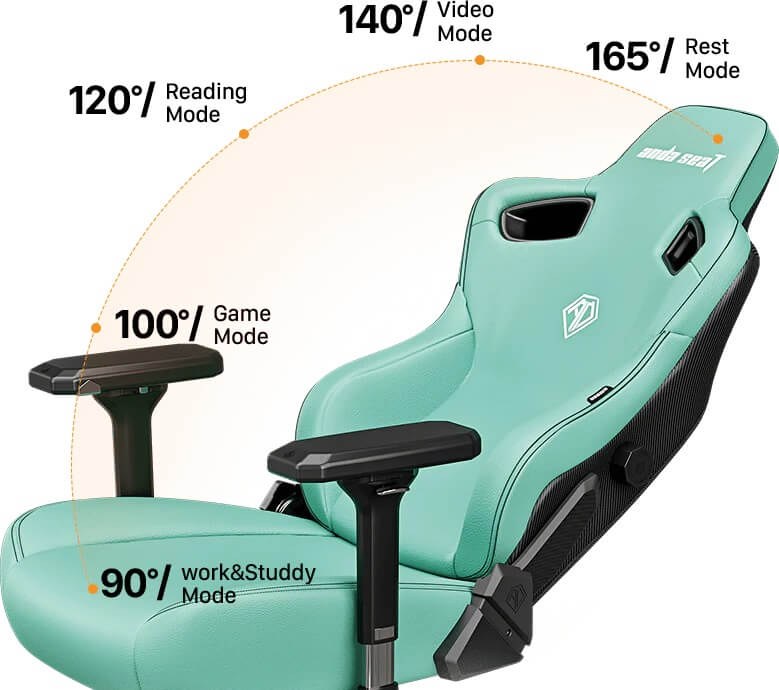 DuraXtra™ Artificial leather
Duraxtra bonded PVC leather provides a very soft and comfortable sitting experience.
With scratch and stain resistance, certified safety and durability.